WEG - roundup from William
31-August-2014
31-August-2014 21:37
in General
by Admin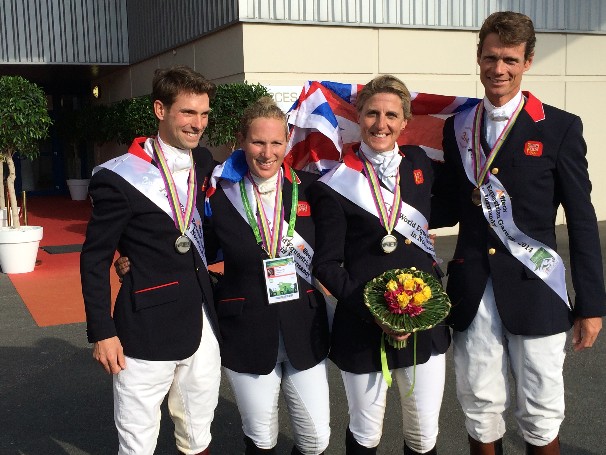 No one could have predicted all the dramas in the cross country day yesterday, the British team amazingly moved up from fifth place after dressage to 2nd. I moved into the lead with a fantastic clear from Chilli with 12.7 time faults. But the day was completely overshadowed by the tragic loss of Harry Meade's Wild Lone, our fourth team member. He had gone brilliantly cross country and had finished well but died whilst being washed down afterwards.

I could not have been more impressed with how Chilli coped with the course and the conditions, he had to work really hard as did all the horses, but he really committed himself and put in a foot perfect round apart from at the last water, where he had to find a fifth leg.

He pulled up very well after his round, but was understandably a little bit leg wiery, and very sadly hit one fence in the show jumping today which moved him down to third.

He coped brilliantly as always with the atmosphere which was completely over powering, and having hit the second fence he did very well not to roll another pole.

Team GB held onto the silver medal which given all the circumstances both in the build up and during the competition, was a great achievement, and more than gained Great Britain Olympic qualification for Rio!

Overall it has been an amazing competition with the cross country carrying considerable weight again, rather similar to what we saw happen at Badminton.

The horses are coming home tomorrow, and I am happy to report things have been running very smoothly under Bekky's charge at home, I am very much looking forward to Burghley, leaving on Wednesday.