What is eventing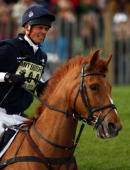 Eventing is the ultimate test of a horse and rider – comprising three disciplines – Dressage, Cross Country and Show Jumping, the scores from each combine to produce an overall total.
Eventing (sometimes known as Horse Trials) takes place over one, two and three days depending on the level of competition – evolving from the training of cavalry horses the sport is rather like a pentathlon in that it combines different disciplines in one competition and is run on a cumulative penalty basis.
All horses and riders need to build up their levels of skill, the sport has different levels of competition ranging from Intro classes, to Pre-Novice, Novice, Intermediate and Advanced. As horses progress through each level gaining points and experience the level of the competition increases. It is one of very few sports where professionals and amateurs compete on a level playing field with even the most experienced riders having to start at the lower levels with the young horses. Eventing is an Olympic discipline and is among just a handful of sports where men and women are considered entirely equal - there is no distinction or single sex classes.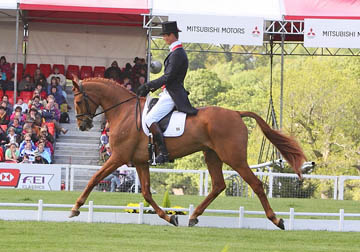 The first test is the dressage, which comprises a set sequence of compulsory movements in an area 20m wide and 60m long (40m long at lower level competitions). The test is scored by one or more judges who are looking for balance, rhythm, suppleness, and most importantly the obedience of the horse and its harmony with the rider.
The show jumping phase is one round of jumping over coloured poles with a maximum time allowed, and the objective to jump a clear round inside the time. The fences are not as big as at top-level show jumping but are substantial enough for horses who do not specialise in show jumping. At three-day event level, the show jumping phase will come on day three and can often mean tired horses that make more mistakes, which can be expensive as penalties are added for a knocked pole, a stop or exceeding the time allowed. At one and two day events, the show jumping phase comes before the cross country.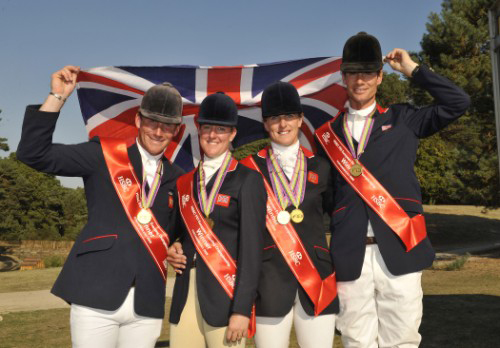 The third phase is the cross country where a course of natural obstacles, normally over several miles, has to be jumped within a time allowed. Being over the time incurs penalties as do stops and falls. However, being under the time is of no benefit as it will often tire a horse unnecessarily. A good cross country horse must be bold and straight as well as fast.