Sponsors

Along with our owners the sponsors are an integral part of the team at Fox-Pitt Eventing.
William is hugely grateful to all those people and companies who generously offer their support in whatever way shape or form. All products on this page are used and fully endorsed by William and his team.

Albion
Leading Britsh manufacturer of world class saddlery and tack.
"I have been very lucky to have been involved with Albion since 1987. Albion saddles in my opinion provide the best mix of horse and rider comfort. Their attention to detail is incredible and they take huge trouble in continually developing their products. We have a superb range of dressage and jumping saddles in various fittings to suit each individual horse. The Albion range also includes a variety of bridles, breast plates, girths, martingales, stud guards and head collars made to their immaculate standards."

Ariat
High performance riding boots and clothing.
"The Ariat riding boots are the most comfortable and practical for me. The zip fronted boots are elegant and easy and the half chaps come in all sizes and lengths so suit everyone. My team are big fans of the Telluride Trainer - a comfortable but practical shoe for working in."
We are really pleased this year to be wearing the Ariat kit with our team logos, it is really practical, warm, hard wearing and smart.

Cub Cadet
Garden and land maintenance machinery.
"Thanks to the team at E.P Barrus we have got the best ride on lawn mowers and ATV's you could want. The Cub Cadet Allrounder is incredibly efficient, covering all terrains. The finish it gives leaves our yard and gallops looking immaculate. The ATV is a vital asset and is always on the go."

2TheBarn
Global Equestrian Platform
"The new equestrian website recently established as the go to information and e-commerce site for all things equestrian. 2TheBarn are planning on becoming the equestrian site for the future as the go to website on an international platform for all equestrian disciplines."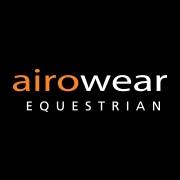 Airowear
Air jacket protection.
Designers of flexible body protectors for horse riders. The brand stands for safety and style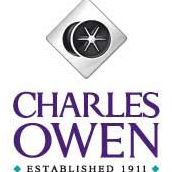 Charles Owen
Riding hats
The Charles Owen family includes not only those who strive to make the finest product, who help the research to develop the finest product, who advise riders about the correct fitting of the finest product, but also the wearers who trust us with their lives, pursuing the passion that is the focus of the Charles Owen family.

Jump4Joy
Show Jumps
Jump 4 Joy manufactures high quality, practical and low maintenance plastic show jumps and I am really pleased to have their support.

Spillers Feeds
Animal Feed
Spillers Feeds have been my preferred feed supplier for some time now. AG+
Bio Security Specialists
Ag+ Bio Security Specialists providing a treatment service to equestrian properties; disinfecting the stables, feed room, tack room, wash bays, horse walker and horse boxes, using a high-pressure vapour machine and specialist EndoSan disinfectant.

Mojo Europe
Rebalancing Technology
The technology found in Mojo products has been designed to potentially rebalance your energy levels and restore your mental clarity to optimum levels.
Endorsements