The Team
Jackie Potts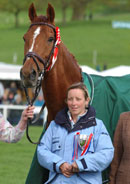 Jackie has been with William for 27 yrs and as head groom is an integral part of the team. In 2006, nominated by William, she won the Groom of the Year Award, and in 2014 won FEI Groom of the Year. She and her beloved dog Tatts (a gift from William at Tattersalls 3DE one year!) are based at Wood Lane.
William about Jackie: "Jackie and I have enjoyed 27 seasons together, there have been some amazing highs and terrible lows but through them all she has kept her feet firmly on the ground and her chin up. She is a huge support to me, always loyal and it is an absolute privilege to work with someone so dedicated and professional. Jackie is the ultimate team player, whether at home on the yard, or at a Championship where she flourishes amongst other squad grooms."
2019 Team
Adam and Hannah are joined by four fabulous new team members for 2019. We will be releasing their individual profiles very shortly.
Adam Short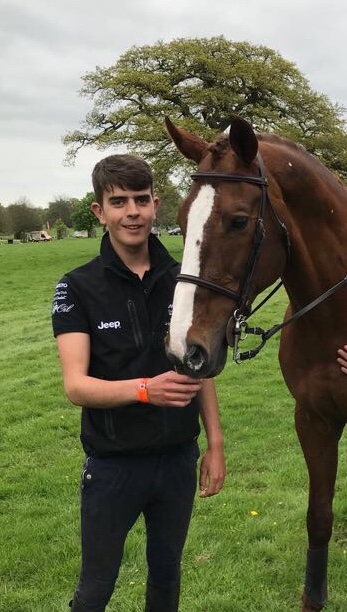 I am really looking forward to my second season here with Team Fox-Pitt. I had such a great time last year learning lots with Jackie on the yard, and William in the arena! I was so lucky to be able to groom at many International events and after passing my HGV test this winter I am excited to get out again this season.
I am also very lucky to have been given a ride this year on the lovely Secret Night, owned by Catherine Witt. So I can't wait to get out eventing myself and gain some invaluable experience.
Hannah Smart
This is my second year with Team Fox-Pitt. 2018 was really interesting and I had so much fun along the way. This year I am spending more time on the riding side of things as I have a promising youngster at home. After passing my HGV test at the beginning of this year I am looking forward to going out to more events, and putting into practice everything I have learned from Jackie so far.
Michelle Maidment
Michelle has been part of the team since 2013, and is based in the office at Wood Lane Stables
Tim Jennings
Tim's role as star maintenance man began in Bicester. He was then persuaded a move to Dorset was a good idea and became a full time member of staff from then on. Tim keeps the whole yard ticking over, maintains the gallops, lorries, machinery and generally keeps Wood Lane Stables in tip top shape. He lives in Sturminster Newton with his wife Sarah and two sons Henry and William