Wilton
28-July-2014
28-July-2014 10:56
in General
by Admin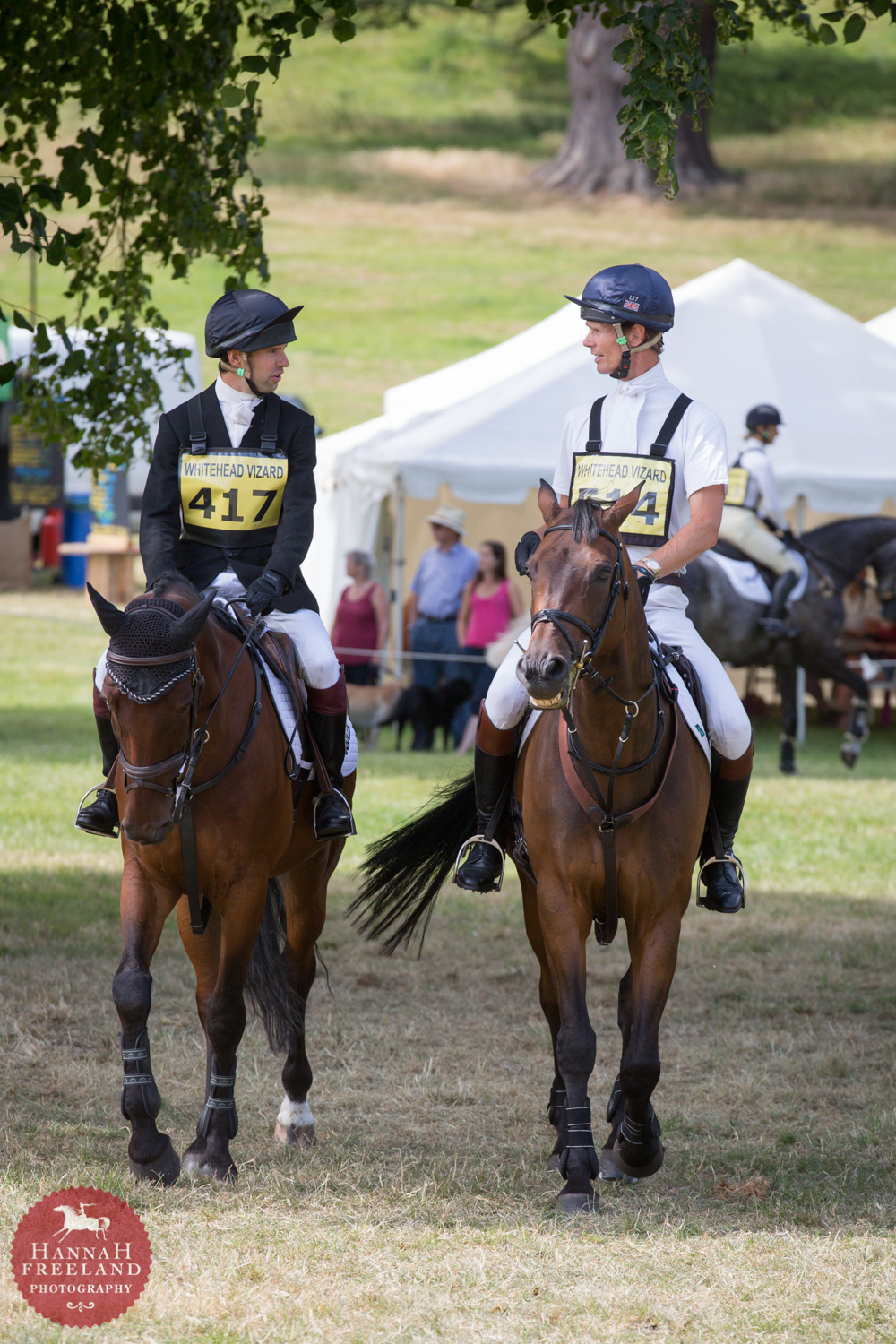 We had a busy and enjoyable weekend at Wilton, which is one of my favourite local events, but as expected a few horses did not run due to the dry conditions.
On Saturday the Novice horses went really well, Ramdam de Mons jumped a lovely double clear after another good test of 27. He is feeling more and more confident and we are gradually forming a good partnership.
The Soapdodger scored 32 in the dressage, had one fence down and jumped a steady clear in the cross country.
Meanwhile Reinstated has now upgraded to Intermediate with a 2nd place in his section. He was third after the dressage on 29, and followed it up with a double clear, and surprisingly only added 1.6 time faults, which was less than I expected. But he covers the ground and is always keen to get on with the job.
Topaze du Plain just did his dressage and show jumping in the Intermediate, and I was very pleased with his test of 30 which was again more relaxed and confident. He was very happy to be out and jumped a good clear in the show jumping, he was certainly quite exuberant in a good way! He is off to the Novice Championships at Gatcombe next weekend, which is why I decided not to take any risks and not to take him cross country.
On Sunday, Avoca Alibi was the highlight finishing 4th in the Open Intermediate. He did a good test of 28.2, and just added 8 .4 time faults, which I felt was fast enough.
Parklane Hawk just did the dressage and was very settled to lie 2nd on 24.6.
Fernhill Pimms also did a good test of 25.9 and show jumped clear.
Seacookie was nice and settled for his first outing, and got a 27.3 dressage and clear show jumping.
Henton For Fun scored 28.2 which I was very happy with, and he also jumped a lovely clear show jumping.
I am sure they will all be hoping they are allowed to go cross country next time out, but it was good for them to get away from home after what has been a reasonably long break since their three days.
We have got a busy week ahead with Tracey Robinson coming on Wednesday to do dressage training. The Fox-Pitt Partnership are here today to see Oslo, which is very exciting, and we are off to Gatcombe on Friday, for the weekend, with 6 horses.
(Thanks to Hannah Freeland Photography for some lovely pictures from the weekend).