Rolex update from William
28-April-2014
28-April-2014 15:56
in General
by Admin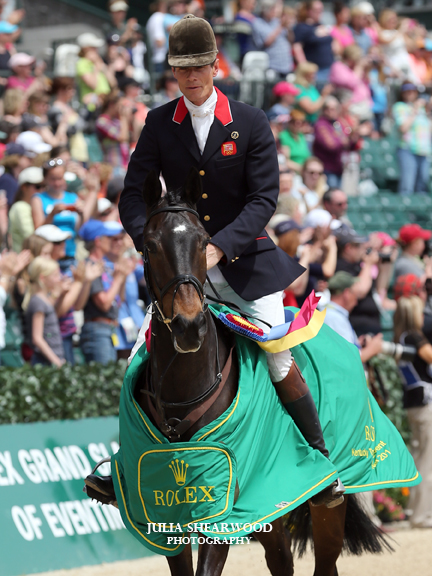 An incredibly exciting final day, both horses jumping superb clear rounds.
Seacookie came out of the cross country in great shape and has never jumped better on the third day of a three day really deserving to move up from fifteenth to ninth.
The show jumping track built by Richard Jeffrey, and was as big and technical as ever and took a couple of walks to work out in my mind.
Some horses were jumping well and some weren't, and when I went in to the arena on Bay My Hero with no fence in hand the pressure was certainly on. The atmosphere was extreme as Lauren Keiffer had jumped a clear round. After the initial excitement Bay My Hero settled very quickly, found his concentration and jumped a brilliant clear.
I had hoped that he would perform well but giving me my third Rolex win far exceeded my expectations. To win such a big competition having done little since Pau 2012 is a huge credit to him, and very exciting for his future.
His win gave Catherine Witt her fourth four star win, which is some record. However it must have been a very stressful few days jumping every fence with both her horses!
Vanessa Coleman and her team must be congratulated on a fantastic competition. They must be very proud of what they have achieved, with Lexington thoroughly deserving it's status as one of the worlds leading events. The horse park was blessed with perfect weather on Saturday and Sunday, and records crowds. USA enthusiasm for our sport is certainly impressive!