Rolex - Dressage Day 2
26-April-2013
26-April-2013 22:11
in General
by Admin
Chilli Morning was fantastic in the dressage today at Rolex taking the lead on a brilliant score of 33.3. He was in a great frame of mind and warmed up feeling spot on so I was very confident going into the ring. He seemed to love every minute of it, was relaxed and happy making it all feel extremely easy – if only dressage could always be that way.
I have worked very hard with Tracie Robinson through the winter to raise the bar and it is very rewarding that it has paid off.
The course is as usual quite demanding. There are quite a few decisions to be made regarding several related distances which will make for an interesting day. Questions come right to the end with a big double of table over ditches at the third last - this will take plenty of jumping especially on tiring horses. The going is pretty much perfect now and if the odd predicted shower comes tomorrow, it shouldn't be too serious.
I am first on course with Seacookie tomorrow (Saturday) at 10am (3pm UK time) and go on Chilli Morning at 14.40 (19.40 UK time).
You can see the full results from today by clicking here and you can watch all the action live tomorrow via FEITV.
Watch Chilli Morning's test below: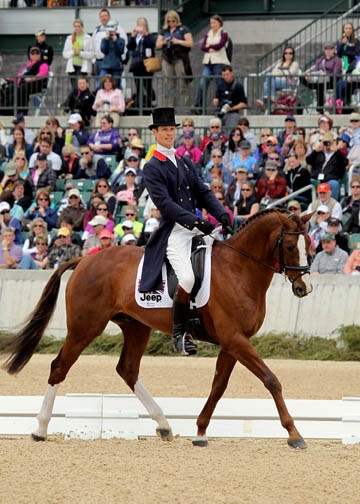 Chilli Morning during his test earlier today.
Photo with thanks to Julia Shearwood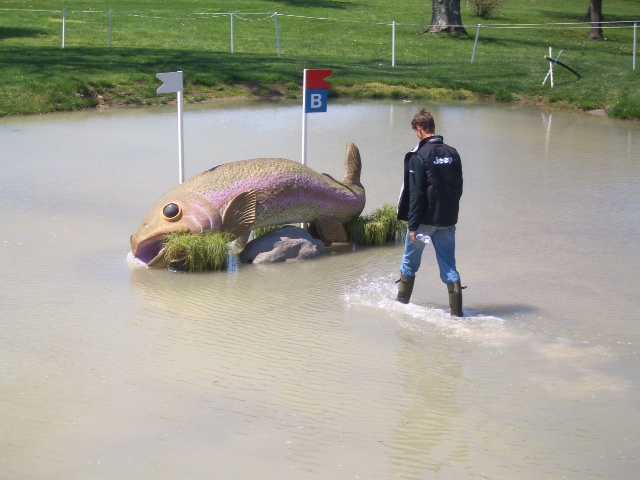 Course walking yesterday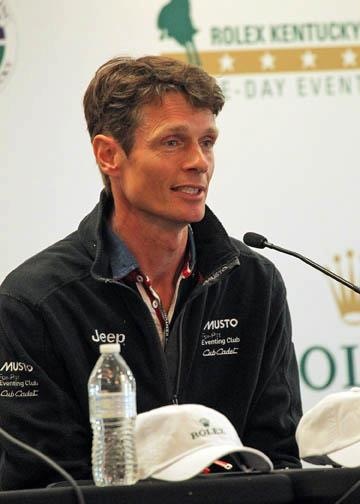 William during this afternoons press conference in Kentucky
Photo thanks to Julia Shearwood