Rolex - Thursday dressage result
24-April-2014
24-April-2014 16:22
in General
by Admin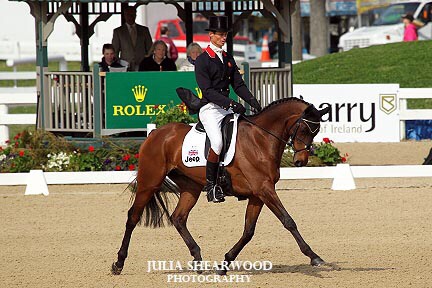 Cookie was in a very relaxed frame of mind and overall did a lovely test. We fluffed one change which was a shame otherwise I was delighted with how he went, and am quite disappointed with his score of 51.5, but I will see how that leaves him at the end of affairs tomorrow.
Bay My Hero had a good jump this morning and is feeling great, and I'll take him to do the arena familiarisation this evening.
The course is looking fairly strong, and has a theme of intense accuracy. There has been an obvious attempt to design a track that will be comparable to what we find at the World Games in August.
It is very dry at the moment, the aggravating and watering will hopefully work well and there could still be some rain tomorrow, you never know in Kentucky!
(Thanks to Julia Shearwood for the great photo of Seacookie'a dressage)