Central Park Horse Show - open arena Eventing
23-September-2017
23-September-2017 21:16
in General
by Admin
William was thrilled to be invited to take part in the Open Arena Eventing competition held at the Central Park Horse Show in New York City this weekend.
He has been kindly lent a horse by Anna Loschiavo called Prince Renan. Renan has competed up to CCI2* and is a 14 year old Holsteiner/Thoroughbred cross. William has had a sit on him for the arena familiarisation and has reported back that he is spooky but nice with a good jump.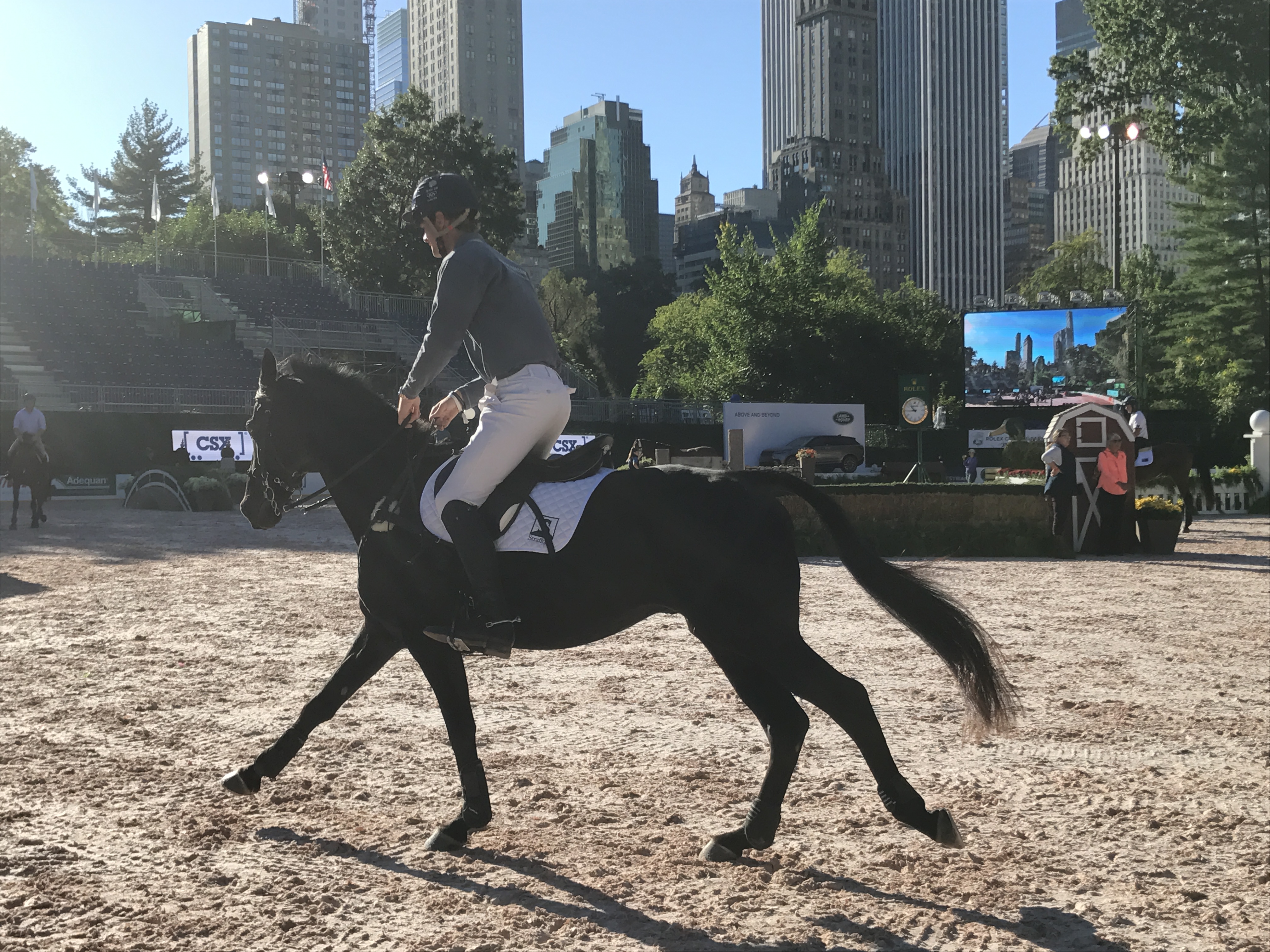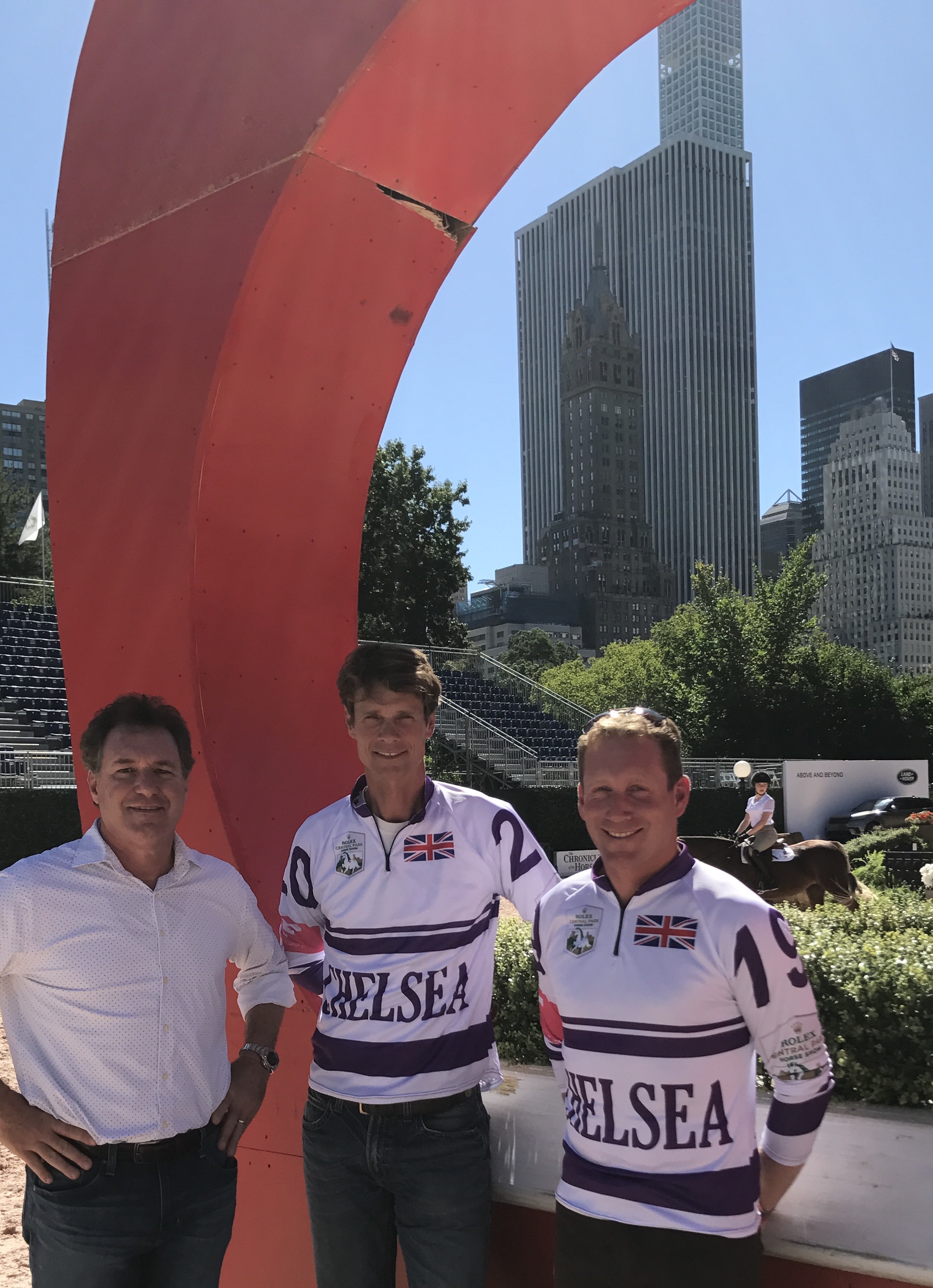 Photo: Mark Bellissimo (CEO of International Equestrian Group who organises this amazing show) with William and Oli in their Team tops.
Twenty four international three day event riders have been invited to compete this evening. Riders have been placed into teams of two and the teams are named after significant New York City locales. William has been paired up with Oli Townend to form a GB Team named Chelsea.
Teams will compete against each other in a relay competition against the clock. The two round competition will incorporate both show jumping and cross country elements around a 710 metre track designed by Mark Phillips. Two seconds per jumping fault will be added to a team's overall score and the top six teams will then go through to the second round to compete for the prizes and the title of US Open Arena Eventing Champions...