Rockingham
23-May-2015
23-May-2015 18:59
in General
by Admin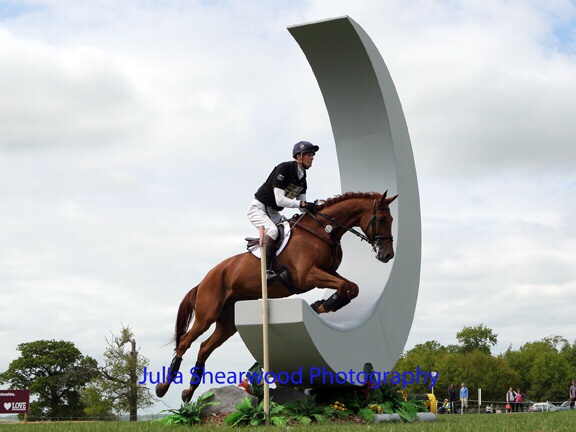 Little Fire had a big weekend at Rockingham, securing his CIC1* qualification for the 6 year old final at Lion d'Anger. He hasn't competed since Larkhill in April, I was delighted with how grown up he felt and how well he took everything in his stride. They make a huge effort at Rockingham and there is plenty of atmosphere so I was delighted with his dressage score of 39 which had him in second place. He seems to enjoy being in a full size arena, and did as good a test as I could have hoped for. Show jumping was also in a smart arena with plenty of trade stands and flags, but he took it all in his stride and jumped a lovely clear. The cross country course was nice and inviting, and he gave me a great ride, but he was in a good rhythm and I didn't want to push him unnecessarily, so we got 3.2 time faults. He finished a very sensible third, and the whole experience will have done him the world of good.

Freddie Mac and Pimms were having a 2* outing before their three days. Pimms finished fifth with a quiet cross country round but feeling on great form, he did a lovely dressage on 38 and jumped clear, so I could not have asked for more.

Freddie Mac was extremely happy to be out, his first run for quite a while. He was very tense in his dressage but that could be him, and although he made no mistakes his score of 51 was about right. I was very happy with his clear show jumping and despite feeling like an unexploded bomb he jumped very well. I gave him a gentle run cross country scoring 11.4 time faults and he could not have gone better.

Rockingham is a superb event. They have got a very close knit and welcoming team and it is obviously a very popular day venue.