Rolex, Kentucky CCI****
23-April-2014
23-April-2014 9:39
in General
by Admin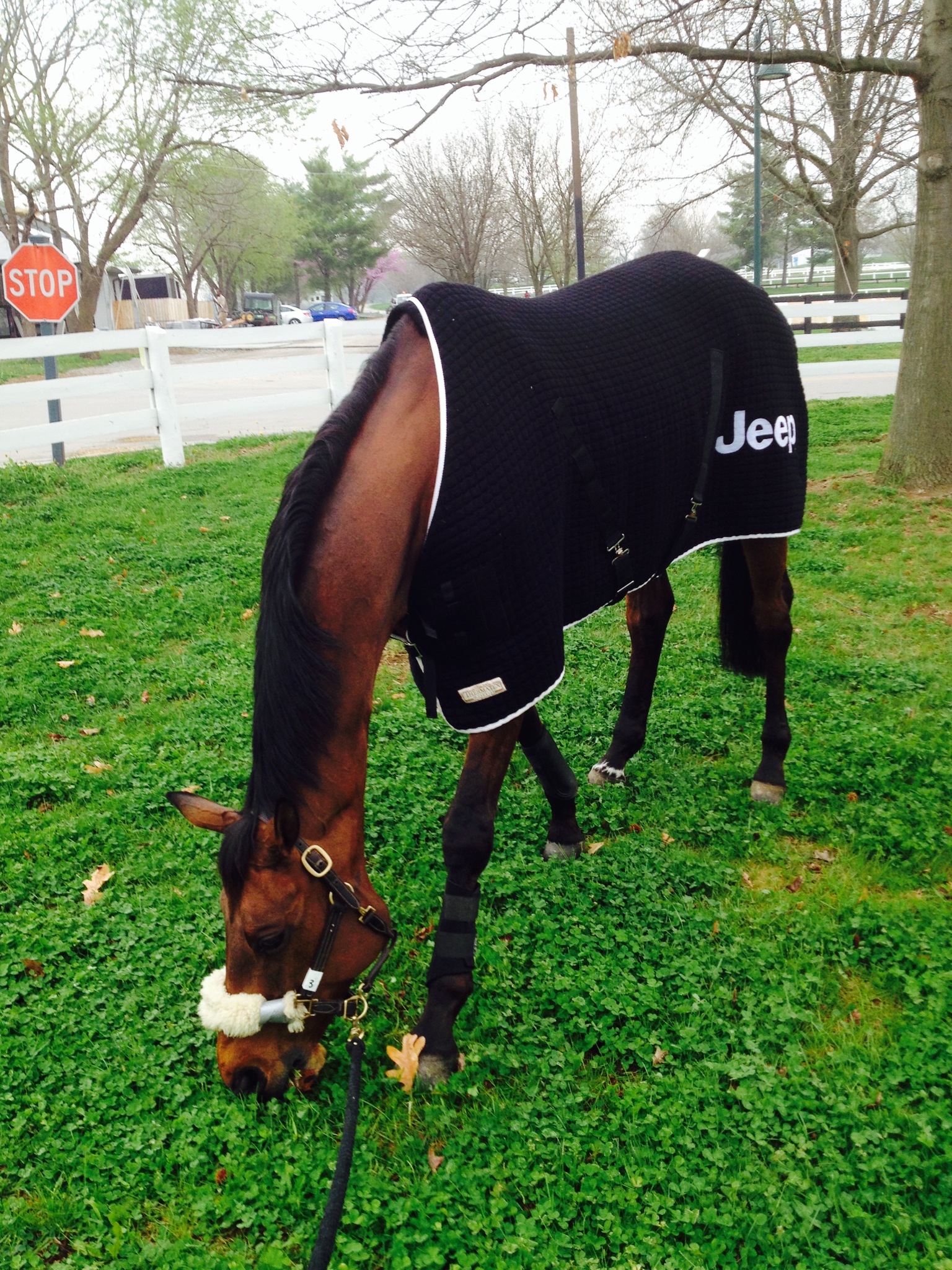 I arrived in Kentucky late Monday evening, and am pleased to report that Seacookie and Bay My Hero have travelled well, and are looking quite settled.
The horses arrived in Kentucky on Sunday - their journey by road, sea and air went very smoothly in the care of groom Alex Van Tuyll.
I rode them both yesterday and they seem in good order. The temperature had dropped and there was much more of a breeze.
The horse inspection starts at 3.30pm local time today, so I will update you after that.
(Seacookie - number 3 and Bay My Hero - number 69)