Lion d'Angers - day 1
21-October-2013
21-October-2013 16:47
in General
by Admin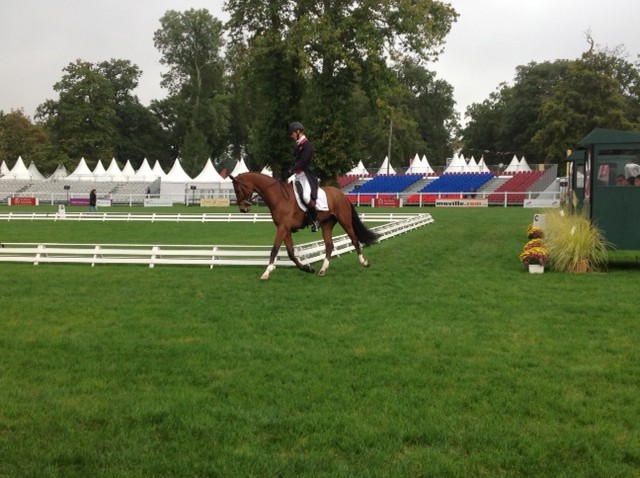 Lion d'angers got off to an excellent start today.
Top Biats did a lovely test to score 41.5 and lies in third. Apart from his halts which weren't quite as good as usual he did lovely work and I am delighted with him.
Henton for Fun is overnight leader in the 2* with a score of 41. He did a super test, the first 2* he has ever done and I was delighted with him. It is always great to get a nice mark when you are second in.
Luxury FH does his test tomorrow late afternoon and is still feeling a little too happy to be here!
I will update you on our progress tomorrow....