Waregem - day one of Dressage
20-September-2018
20-September-2018 17:47
in General
by Admin
Here we are on our next crazy weekend, this time it's Waregem!

Yes I Can was my first up for dressage and he is here hopefully to get his first CIC3* qualification, and that is all the aim is.
He really performed jolly well today in the dressage and scored a 30. He did nothing really wrong at all and I probably could have asked a bit more at times, but he was really relaxed and confident, and gave me a great base with which to work. His changes are by no means established and he really did do some okay ones today, which was very good of him.

There are lots of good dressage horses here with all the flashy Europeans and there is an entry of 105, so there is plenty of competition. I don't imagine a mark of 30 will by any means be in the hunt, but it is a very creditable first performance and I am delighted.

Little Fire is on tomorrow lunch time and I will be hoping for a clear round dressage from him too.

The cross country course is an inviting track and should be good for Yes and not too demanding for Little Fire. However it is also bone dry and they do need to put some work in with all the machines they have got. It is a very welcoming and friendly event but there is a huge entry of well over 300 in the three classes so it is very busy.


Yes I Can warming up for Dressage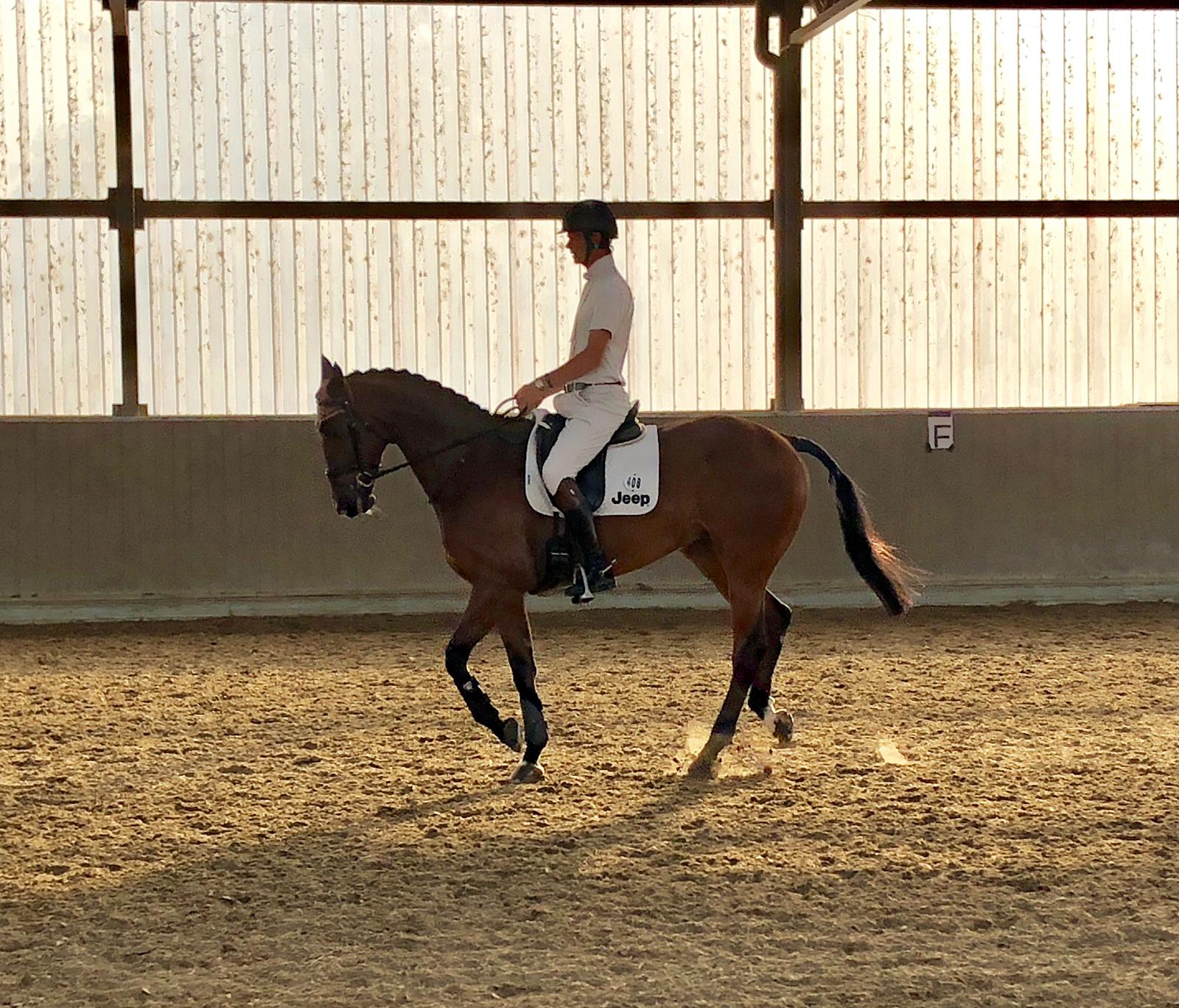 William and Little Fire working alongside Harry Meade