Blenheim
08-September-2012
08-September-2012 12:40
in General
by Admin
We had a very exciting day today at Blenheim with Seacookie back to his best and moving into the lead in the CCI3* with a clear cross country inside the time. He finished bang on the optimum time and although he was his usual spooky self at times he really felt back on form. This was a big relief after Burghley but I felt his performance there was very out of character and so I am delighted we decided to bring him here. It was a hot day and the course was causing it's fair share of trouble, as I expected, and a lot of horses got tired and had problems.
It is very tight at the top of the leader board with no fence in hand between the top three so fingers crossed he is feeling at his best in the morning for what is going to be an exciting show jumping phase.
Bay My Hero jumped a superb clear round in the CIC3* show jumping this morning to hold onto his 4th place. He was very confident and didn't touch a fence although the course was perhaps a little easy so there were plenty of clear rounds. He will go cross country tomorrow (Sunday) in reverse order. There are three very experienced horses ahead of him and I will be hoping he has good run in preparation of his first CCI4* in Pau next month.
Click here for the full results from Blenheim.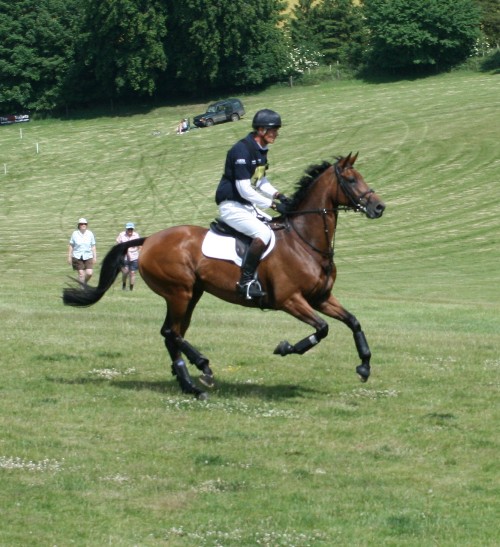 William & Seacookie take the lead in the CCI*** at Blenheim