FEI 2014 Best Groom Award
07-January-2015
07-January-2015 22:44
in General
by Admin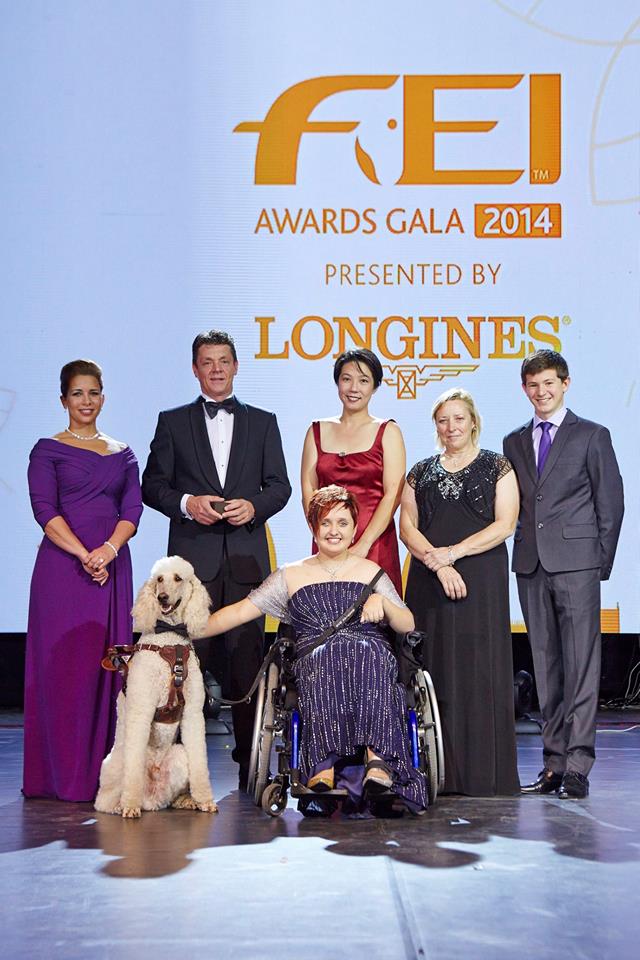 Jackie Potts wins FEI 2014 Best Groom Award
Everyone at Team Fox-Pitt is thrilled for Jackie on winning this hugely deserved, very prestigious award.
There will be very few grooms in the world with Jackie's dedication and experience. It is a fact that few grooms in the world would rival her experience, and her dedication is proven by her 22 years as my Yard Manager. She has groomed at 4 Olympic Games, 4 World Equestrian Games and 8 European Championships, on top of countless 3 day events around the world.
Jackie is the consummate professional, managing all aspects of my yard and horses, from training to veterinary care. She is fantastic at motivating her team, and is generous in the sharing of her knowledge and expertise. Her extensive knowledge of horse management and training means her advice is often sought from other grooms as well the management at Team GB.
Jackie has a profound empathy with horses, and horses love her. After all she has achieved in her profession, nothing gives me more pleasure than to see her being rewarded with this award.
**********
Watch Jackie's reaction to winning the award at the FEI Celebrations last night:-
http://youtu.be/RPkuhfjBB_w