Barbury update
13-July-2015
13-July-2015 12:29
in General
by Admin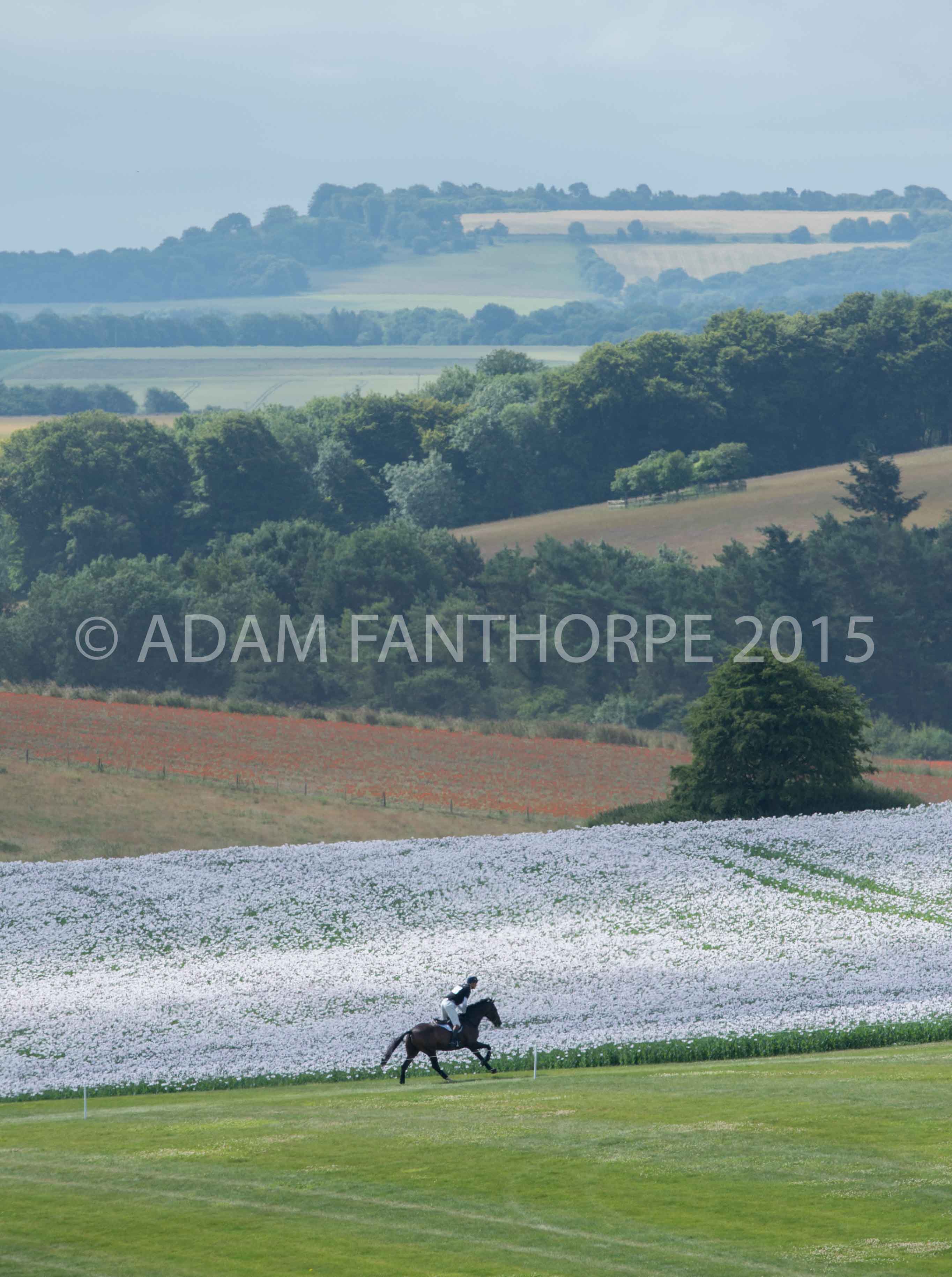 Barbury is always an event we look forward to and is usually a very busy one. However this year, with six horses spread over three days, it was fairly leisurely.
The Novices had a super day on Friday, with both Dynasty and Little Fire winning their novice sections. Dynasty led the dressage in his section with a very good test of 23. Jumped a lovely clear show jumping and gave me another very polished cross country round to finish comfortably inside the time, and win by 3 marks.
Little Fire scored 26.1 in the dressage with some lovely work, a couple of lapses would have been expensive but he was still in touch in third place. I was very happy with his show jumping round, he focused much better and kept his shape well. Although the ground cross country was pretty firm I let him bowl on as well to finish nicely inside the time and give him his second novice win.
The Novice sections at Barbury are always very competitive, so I was delighted they went well.
Bay My Hero had his first run since Kentucky in the 2*, and he felt on good form finishing 8th. He did a nice test with the odd lapse of concentration to score 41.7 and lie in fourth place. He jumped a comfortable clear show jumping and then cruised quietly around the cross country for 16 time faults. I always enjoy giving the experienced horses an outing at Barbury but down a level so they are exposed to some atmosphere but not put under any pressure that would come with doing the 3*.
Ramdam de Mons didn't have such a good day in the end, giving me a totally unexpected and ridiculous fall at the trekahner. Having seen all the ditches you could want in Tattersalls, he caught me by surprise that he even noticed the one at Barbury! He did however do a superb dressage of 39.2 which had him in the lead and jumped a good round show jumping, just tipping a pole.
Reinstated was having a big step up competing in his first 2*CIC, the idea being to get his qualification for either Lion d'Angers or Osberton. Happily he went brilliantly in all phases taking it all in very comfortably. He scored 45.6 in the dressage which was very respectable, show jumping in the 2* is in a very tricky arena with lots of atmosphere and not much space, and he just rolled a pole jumping a very confident round. He was then excellent cross country just incurring 20 time faults despite going gently and taking the long route at the very grown-up owl hole fence. It is always great when they make their first 2* feel like a 1*!
The Soapdodger was in the same position very much needing the qualification, and I couldn't have been more satisfied with his performance. He was just ahead of Reinstated in the dressage on a score of 45.3, he then jumped a lovely clear show jumping actually putting in much more effort than he can do over the smaller fences. He was clear cross country feeling very comfortable, incurring a gentle 24 time faults.
I am very pleased that the qualification job is done because it is so easy for something stupid to go wrong meaning that you have to chase other 2* opportunities on unsuitable weekends, invariably at the other end of the country.
It was a huge weekend for the Barbury team, apparently running the largest number of horses over one weekend anywhere in the world, and they deserve a massive thank-you and congratulations. It is a fantastic event particularly for owners who are able to watch most of the cross country and enjoy the generous hospitality.