Blenheim Day 1
12-September-2013
12-September-2013 15:36
in General
by Admin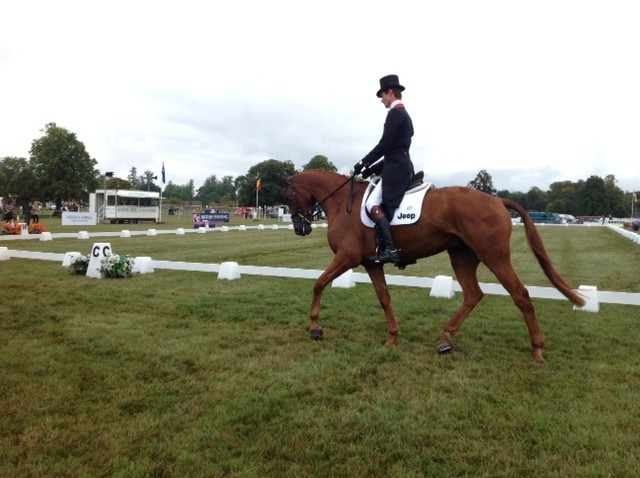 I was very happy with Before Time's test this morning at Blenheim. He got 52 and did some lovely work. He made a couple of mistakes in the canter, but I was very impressed with how he coped with the atmosphere, and he will come on a huge amount for the experience.
Update: Before Time is now in 17th position, but nos. 6 to 20 are covered by 4 penalties.
Freddie Mac did an extremely good test in the CIC 3* for 8/9 YO. He is in third place on a score of 37.9. I was very pleased with how he went, particularly so because he was much the most relaxed he has been this season, he did some super work and bodes well for next season, this was his first ever 3* test in an arena and he coped really well.
So far there have been five good tests, all well ahead, and there is quite a big gap back to the late 40's.
Fernhill Pimms is on tomorrow so I hoping he should be up there if he goes to his best.
The cross country looks impressive there are plenty of questions, and Eric Winter has really made the most of the undulations of the Park to create quite a demanding course.
The going is good, but if we have a lot of rain it could become a very testing track.
I hope Running Order goes nicely tomorrow, he should be up there.