Burghley Dressage and final day
09-September-2013
09-September-2013 18:02
in General
by Admin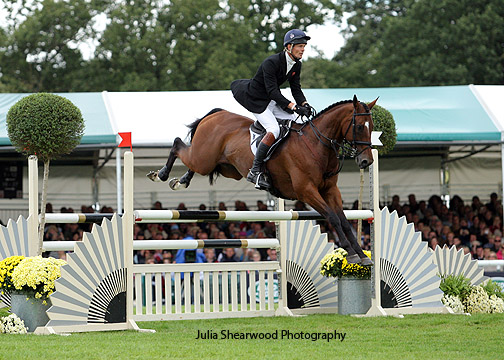 Parker held onto his fourth place in the show jumping despite two fences down.
It was a very influential course although it did not walk very big, with only 1 in the last 25 managing to jump clear. Overall Parker jumped really well but rolled two poles in the treble just getting a little bit keen.
He was fantastic all week and I am very happy with the outcome, as always there are little bits that could have been better but all things considered he showed what a fantastic horse he is. He has now completed five 4*'s and has never been lower than fifth.
Burghley 2013 was an excellent competition, a real three day event with all disciplines having a strong influence. The cross country course was tough but very jumpable, and there were plenty of very stylish rounds.
The Burghley team as always did a superb job but this year they did particularly well to get such good ground given how little rain there has been. I always enjoy being able to ride at Burghley, the atmosphere is electric and yet organized in a very friendly and welcoming way. Huge congratulations to Liz Inman and her team, and very many thanks to Orlando and Miranda Rock for being such generous hosts.