Gatcombe - day 2
08-August-2015
08-August-2015 23:04
in General
by Admin
Had a very busy day at Gatcombe, and quite a hot one, with fairly mixed results.
Reinstated jumped a super clear show jumping, to remain in fifth place, and he went well cross country, but a few time faults dropped him slightly down the order. He was not in a position to win so although I pushed on a bit, I was very keen to give him a comfortable ride. It was a very good experience for him and he (as they all have) learned a lot.
Dynasty was really good in the show jumping and coped brilliantly with the atmosphere, he was very unlucky to have the last fence down. I decided to take him quietly cross country, mainly for the experience and he was giving me a great ride until the last water, where he sadly had a very unfortunate fall. As the photo below shows, he slipped off the bank as we went over the rail, giving him no chance of recovering after that.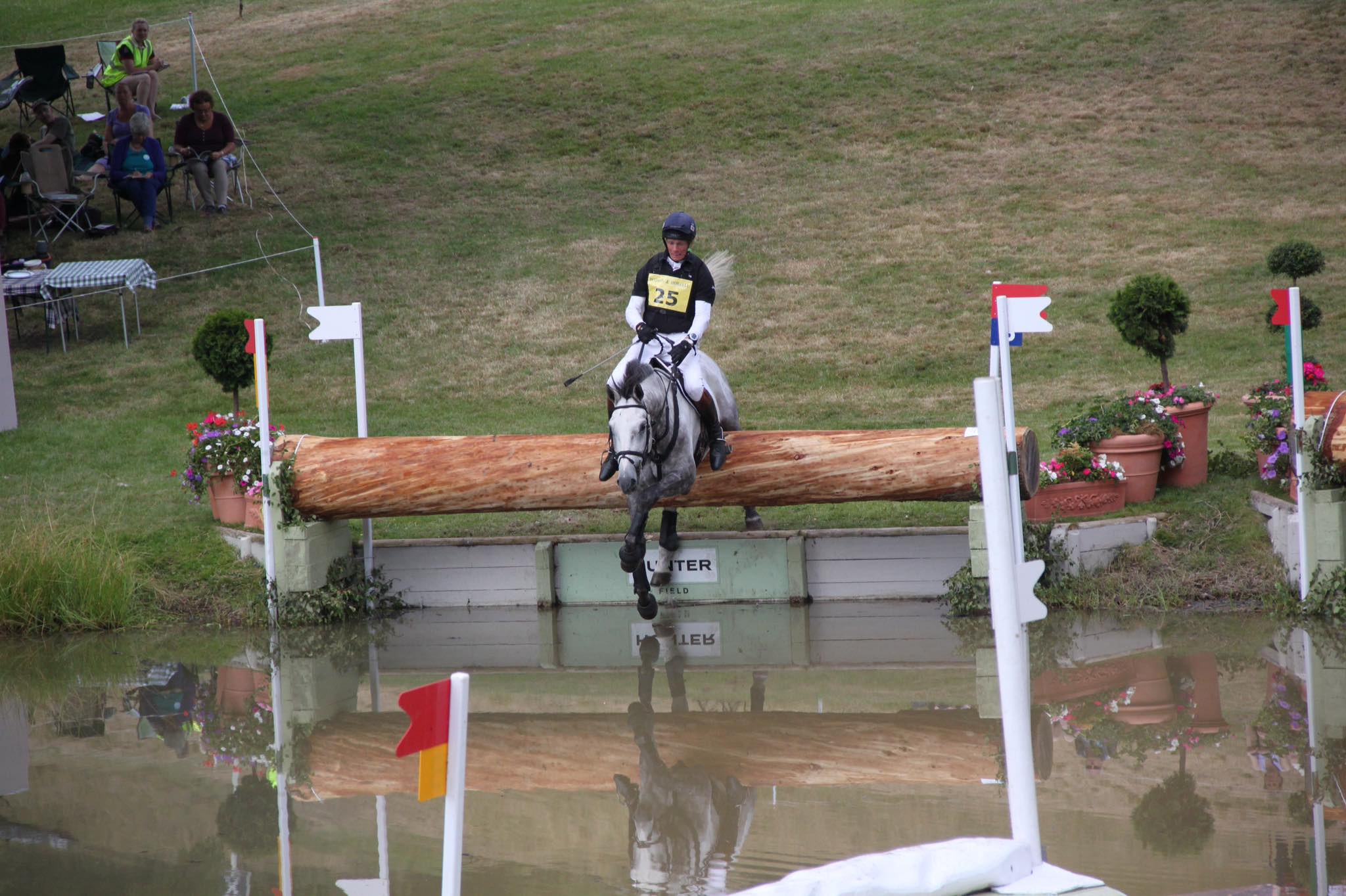 Fortunately he and I were both fine, but very wet and covered in muck. I had to have a quick shower and clothes change before hopping on The Soapdodger, who having jumped a lovely clear show jumping went really well cross country, with a few time faults finishing just out of the placings.
Ramdam de Mons had a very satisfying day. The whole competition was a big step up for him and he really took on the challenge brilliantly. He show jumped a superb clear holding on to his second place and went brilliantly cross country, getting 13.2 time faults, which I thought was a good speed for him at this stage and on pretty firm ground.
I did three dressage tests; Bay My Hero did a lovely test to score 35. Although his dressage is generally very good and solid, I felt he gave me a little bit more and showed himself off more impressively.
Fernhill Pimms also went very well, and scored 39.7. He was very settled and focused, which was the main thing. He always does a very good test and there is more to come.
Luxury I think wins the dressage prize of the day, and did a superb test for him. He really is strengthening up and feeling better and better. Although he was excited he managed to contain himself to produce a test that Tracey Robinson and I were very happy with.