Badminton - horse inspection
07-May-2014
07-May-2014 22:23
in General
by Admin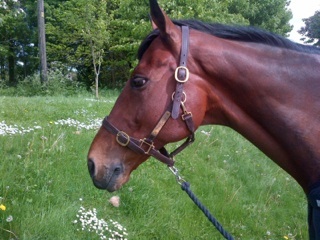 Badminton - Wednesday - Horse Inspection
Both Parklane Hawk and Cool Mountain are well through the first horse inspection, and we are looking forward to the next few days of competition, Cool Mountain is number 8, and 2nd to go in the Dressage. Parklane Hawk is number 118, and goes at 16.28pm on Friday afternoon.
Both horses look superb, and we have had plenty of rain to help the ground!
Photos below of Parklane Hawk preparing of his journey to Badminton on Tuesday, under Chloe Fox-Pitt's inspection!