Burghley - Day 1 Dressage
06-September-2013
06-September-2013 7:04
in General
by Admin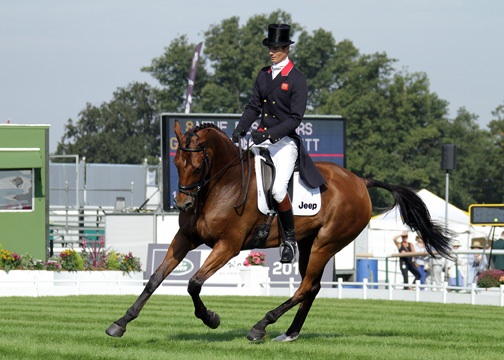 Neuf scored 49 in his dressage today at Burghley. He was generally a little bit excited and never quite settled so I was pleased with him overall. He did some good work but there was some tension which affected his scores.
We have had another hot day and I have looked at the cross country course which is slightly different from before. The layout has changed which has made the beginning of the course a little bit more intense. There are several tough questions, particularly the Discovery Valley, the Rolex Turn and the Dairy Mount.
There is plenty of head scratching amongst riders which is how it should be, but with Neuf going early in the draw there will be no time to see how the course is riding.
Parker is on at 14.32 tomorrow and I am looking forward to my Club Coursewalk at 10am.
(Photograph supplied by Julia Shearwood)