Badminton - Cross Country
06-May-2013
06-May-2013 9:05
in General
by Admin
As predicted it was a very exciting cross country day yesterday. I was delighted with Oslo although he sadly had an infuriating run out at the HSBC corners. Up until then he had given me a great ride, apart from a slight moment coming out of the Mirage Pond. The distance there was quite long and he hadn't quite expected it. He finished well and fingers crossed he is feeling good today. The experience will have been fantastic for him and will certainly bode well for the future.
Parklane Hawk had a long wait before his run which was fairly nerve wracking, however he did a superb clear inside the time to move up to 3rd place. He galloped all the way home but as he was finding the time quite easy I decide to take a long route at the HSBC corners, which hadn't been my initial intention. Overall the course rode very well with 22 clear inside the time emphasising the quality of the field.
Both horses have passed the trot up and today will be slightly nail biting!
For the full list of results click here.
For today's start times click here.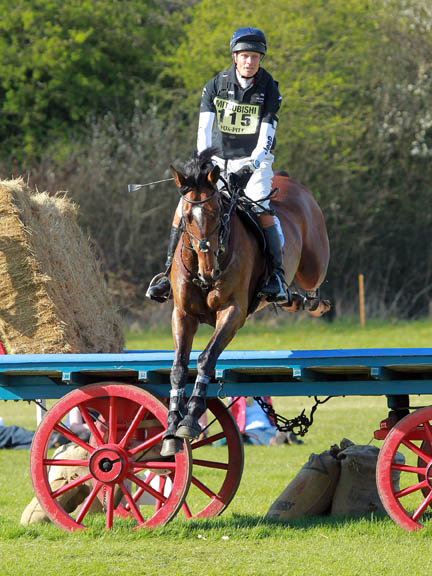 William & Parklane Hawk on the way to a clear inside the time on yesterday's cross country.
Thanks to Julia Shearwood for this shot.