Returning with a bronze medal
04-September-2013
04-September-2013 17:17
in General
by Admin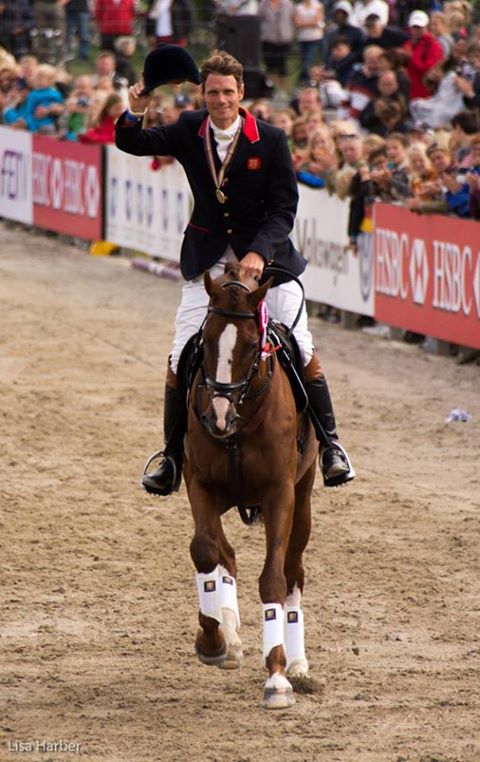 Chilli came out of the Cross Country very well, and trotted up sound. It was excellent that he seemed to take very little out of himself. He jumped a superb round in the show jumping and I felt he was very unlucky to roll a pole. This dropped us to bronze medal position, which was a bit annoying but we were still very lucky to get an individual medal with a fence down. It was interesting that the top 3 and a few lower down all had show jumping faults, which meant that the 4 penalties were not too expensive.
Michael Jung did a great job to conjur only one fence down out of Halunke FBW, and Ingrid Klimke did a brilliant clear on Escada to win silver.
From start to finish we have to say that Malmo was an interesting competition, full of surprises. But it was a fantastic weekend for Eventing and certainly for the sport in Sweden. The fact that it worked so well in such a small space was very encouraging for other city venues. However, I still feel it is very important that we keep the variety of venues that we have, mixing the proper galloping and endurance courses with the smaller more manufactured ones.
We had an eventful trip back to the UK, and were lucky to get home late Monday night in the end, due to security strikes in CPH airport.
It was frustrating to lose a day but I managed to squash everything into yesterday. Chilli Morning also had a very slow journey back, arriving home late last night. He is very happy to be home and not at all tired.
I would like to thank everyone who sent kind messages during and after Malmo. They are very much appreciated.
I now go to Burghley today with Parklane Hawk and Neuf des Coeurs, and we have the trot up at 4pm. I will keep you updated during the competition.