Nutwell & Barbury
04-July-2013
04-July-2013 15:47
in General
by Admin
Nutwell Court yesterday was another excellent day for Brass Monkey who won his third novice on the trot. He led the dressage again on 26, becoming somewhat of an enjoyable habit. He jumped another very good clear show jumping and gave me a fantastic ride across country picking up 5.2 time faults to win comfortably by 6.5 marks. The time on the novice course was seriously tight with no one making the optimum so I was not worried. He is entered for a few more novices and the plan is to get him sold quite soon, which has been my intention since I bought him.
Deli Dynamic had a good day finishing 2nd in the Open Novice. He test of 27 was much improved, he was unlucky to knock the last show jump down and went very well across country adding 6.8 time faults. He was beaten by Emily King riding one of Mary's youngsters. Mary remains stood down with concussion after her horrid fall at Salperton last month.
Luxury FH was a little more settled than at Purston to score 31 in the dressage. He was still quite full of himself and spooky in the show jumping but jumped clear and he had a good round cross country picking up 10.8 time faults to finish 5th.
Nutwell Court was an enjoyable event in a very scenic location. The Colson's have put a lot of work into everything and it was a shame they only had the entries to fill one day of competition.
Barbury started today with Freddie Mac and Fernhill Pimms doing their CIC** dressage. It is their first outing since Tattersall's and I was very pleased with them both. Fernhill Pimms did a very smooth test to score 45.8 and is lying right up there in 4th after the end of the first day. Freddie Mac was a little bit tenser in by far the most atmospheric arena and scored a very respectable 48.3. There is a massive entry at Barbury and I will be spending all of the next three days there competing in the Novice and the CIC**.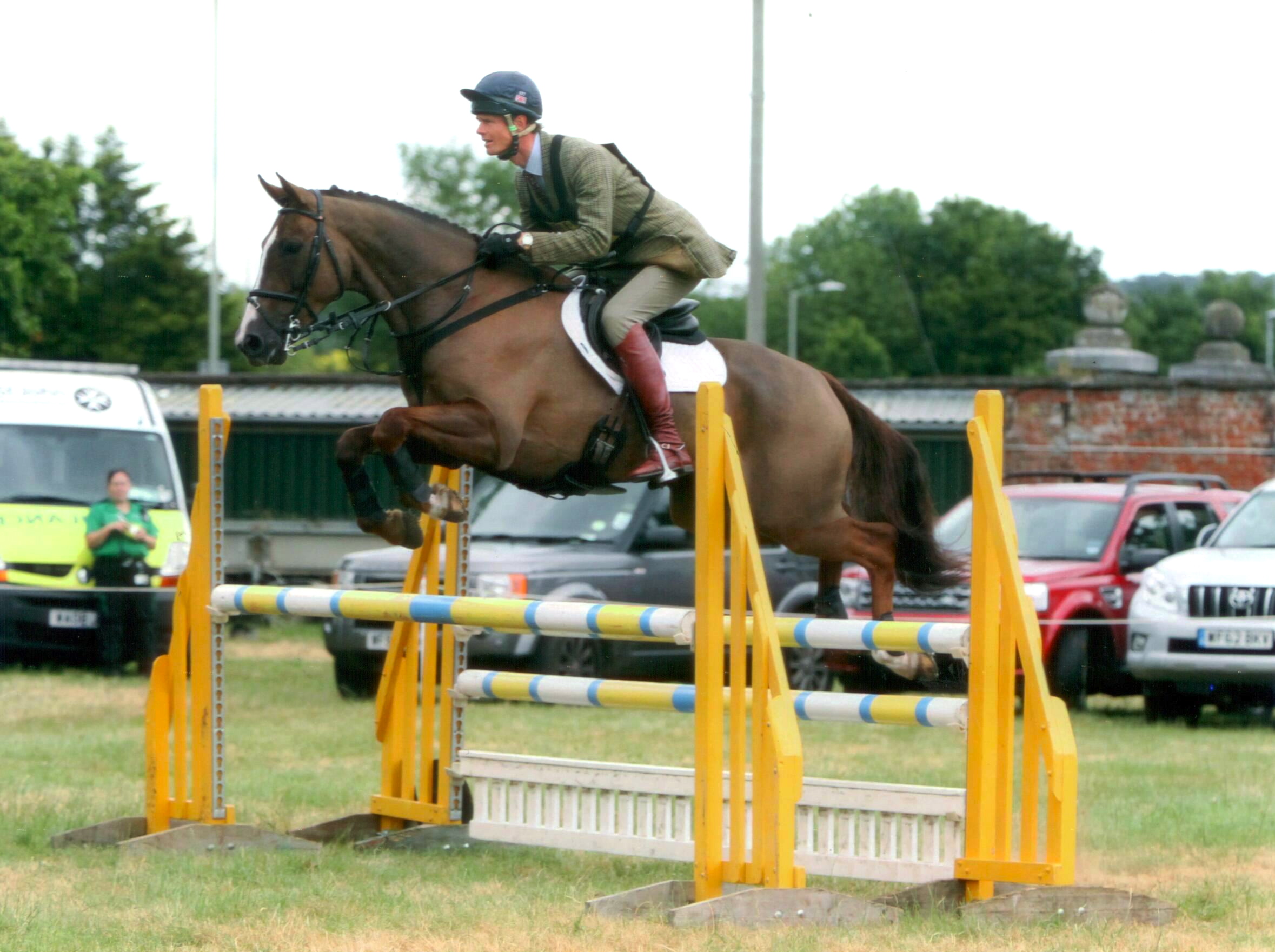 Brass Monkey, winning his third Novice on the trot at Nutwell & now FOR SALE!