Rolex 15 - roundup from William
27-April-2015
27-April-2015 11:54
in General
by Admin
From the dressage angle Moonie had a lucky draw near the end of the day. The atmosphere in the main arena was electric as usual, the stands are pretty much empty on Thursday and Friday morning, but by Friday afternoon, and in some beautiful weather, the stands were packed to capacity, creating a real atmosphere. Moonie warmed up really well with help from Tracie Robinson and I was optimistic that he could do a good test. Happily he did just that, really rising to the occasion, and putting in some lovely work. We made a small mistake in the first change with some loss of attention and resistance, but apart from that he was foot perfect. Scoring a personal best of 38.5, and only a couple of points behind Wesko and La Biosthetique-Sam, who are two of the best dressage horses in Eventing at the moment.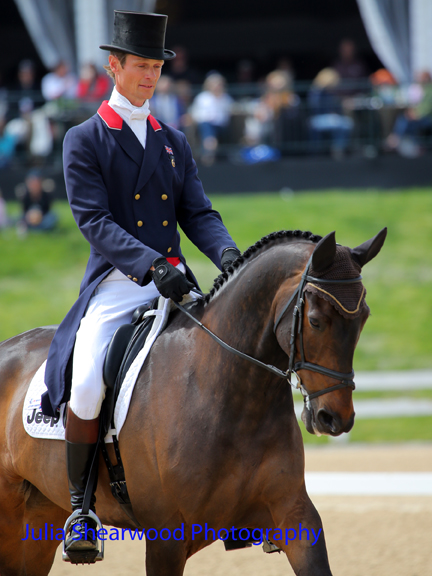 Watch the dressage test on youtube - https://youtu.be/qo-kihFDRmU
The cross country course was thought to be a notch more difficult than last year and the new terrain was certainly tougher. I felt the course was very clever and asked some interesting questions, and hoped it would suit Moonie really well. The forecast for Saturday was fairly rough and they decided to bring all the times forward to avoid the thunder storms and tornado which were predicted. This was a great plan and the idea of having the cross country finished by lunchtime seemed an excellent one. Sadly as predicted the rain came in early on Saturday and conditions inevitably worsened, although the ground held up ok, it was definitely harder work for horses going later on and I knew this would not be to our advantage, which was frustrating.
I watched horses go all morning and had a very clear plan in my mind, he gave me a fantastic fault free ride cross country, and felt very smooth and professional. Inevitably in the going we just gradually got behind the clock and came home with 8.4 time faults. However we were still very much in the running, only dropping one place to fourth. Annoying though to give the three in front a bit too much of a lead!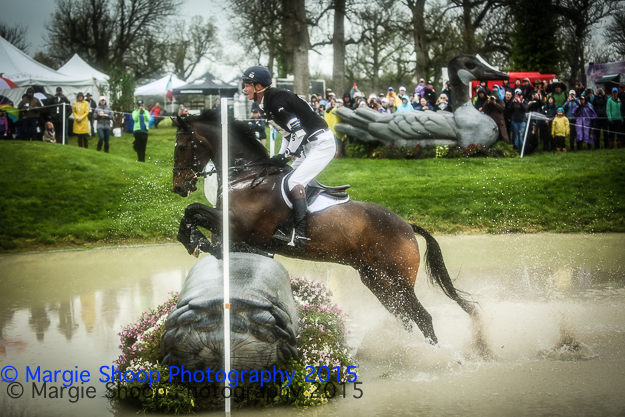 Moonie came out of the cross country really well, and looked excellent that evening. Liz Browne (our team vet), Alex and I had no concerns the next morning, and were more than surprised to find Moonie put in the holding box. The vet seemed to have no idea why, and happily he was passed with flying colours on re-inspection. That was however a slightly heart stopping moment when you realise control is completely out of your hands.
The show jumping course was as always very decent in size, extremely technical, but I felt it was a very good track. It caused plenty of problems early on, but jumped well for the more experienced horses, and Moonie put in a superb clear, I think one of his best ever jumping rounds, to stay in fourth place. He is an unbelievably consistent performer, now with a win and three 4th's at four star level, and has certainly done his owner Catherine Witt very proud.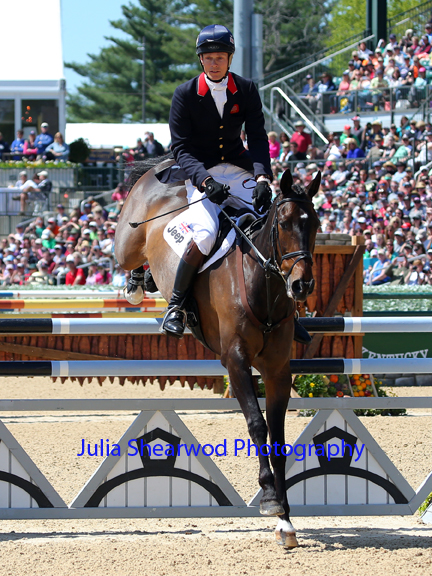 Watch William's show jumping round - http://www.usefnetwork.com/featured/2015rk3de/
Watch William's interview after show jumping - https://youtu.be/A_iwNf72kvI
It was a brilliant win in the end for Michael Jung, after Tim Price's extremely unlucky pole down on Wesko. Wesko had looked a class act throughout the competition.
Vanessa Coleman and her team deserve real praise for a magnificent Lexington 2015. They produced a superb competition under extremely difficult conditions, everything with the weather went wrong that could have done. Yet as always, morale was high and the atmosphere in true American style was always amazing.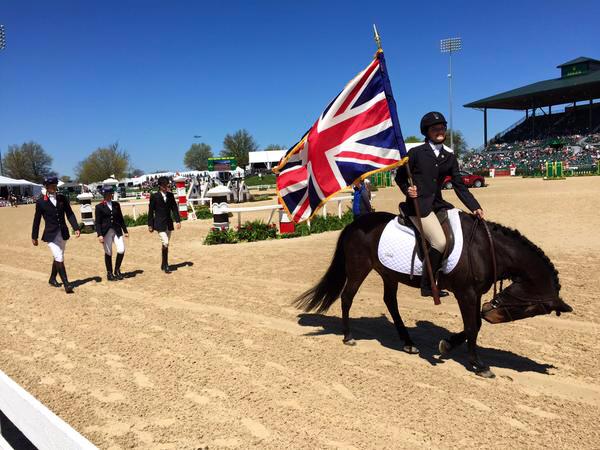 Remember to check our Gallery page for more photos of the event - many thanks to Margie Shoop, Samantha Clarke and Julia Shearwood for all the wonderful photos.