Pau - Dressage
24-October-2013
24-October-2013 11:05
in General
by Admin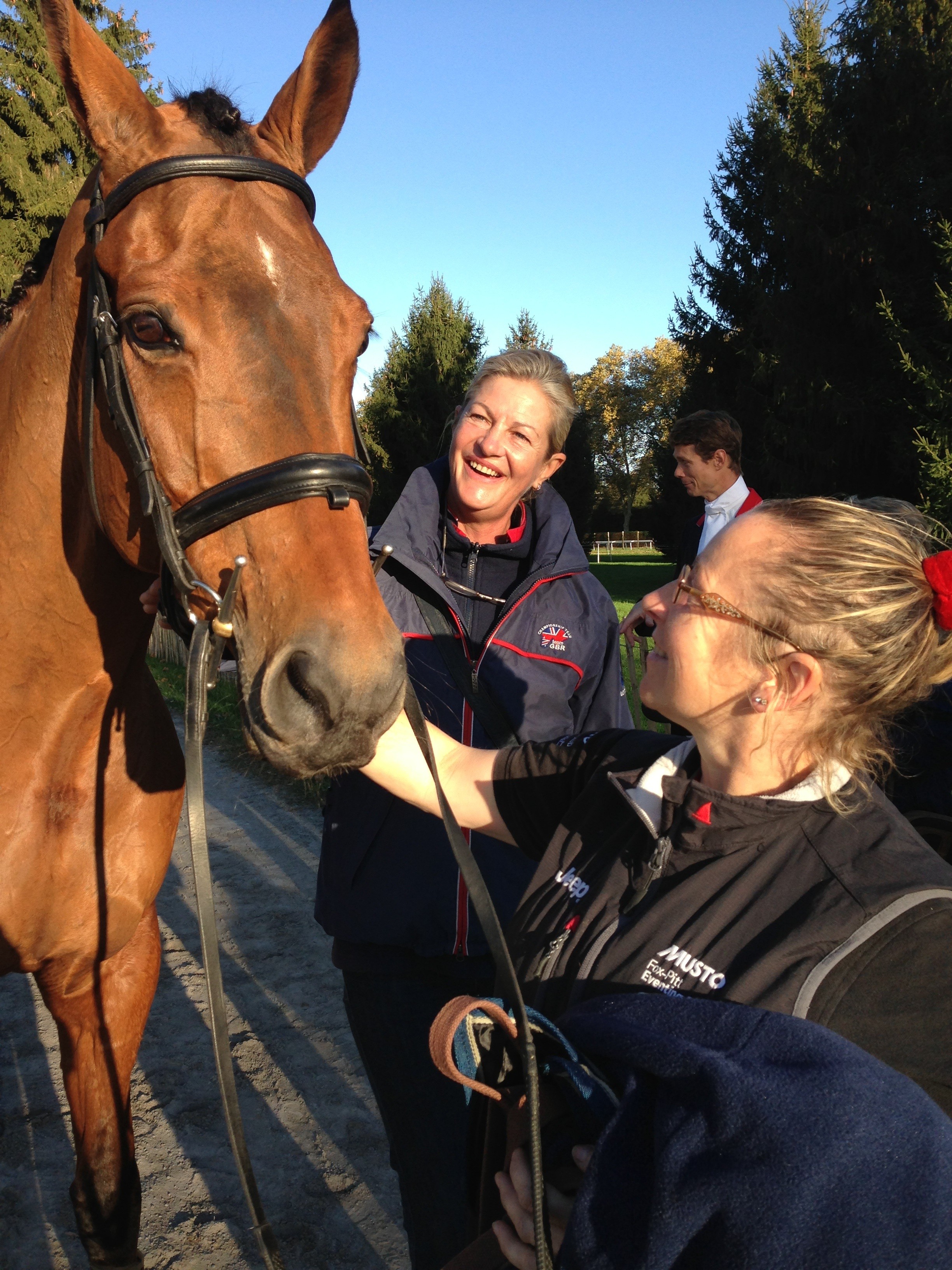 Pau times and results so far:-
Thursday (UK local time)
08.30 Neuf des Coeurs (No 1)
15.32 Seacookie (No 41)
Friday (UK local time)
14.52 Cool Mountain (No 76)
Pau got off to a good start this morning. I was delighted with Neuf des Coeurs test, he scored 43.2 which is his best score at 4* level and it was certainly his best test. He was in a very good frame of mind, I couldn't get on him too early because it is still dark here at 8am but he didn't need much work at all and performed a mistake free test.
Seacookie is on late this afternoon, and so far he is feeling nice and relaxed.
They have got a new surface in the main arena here which is a huge improvement. I am just off to do the course walk now, and will give you an update on that later.