Fox-Pitt Equestrian TV
21-January-2020
21-January-2020 17:51
in General
by Admin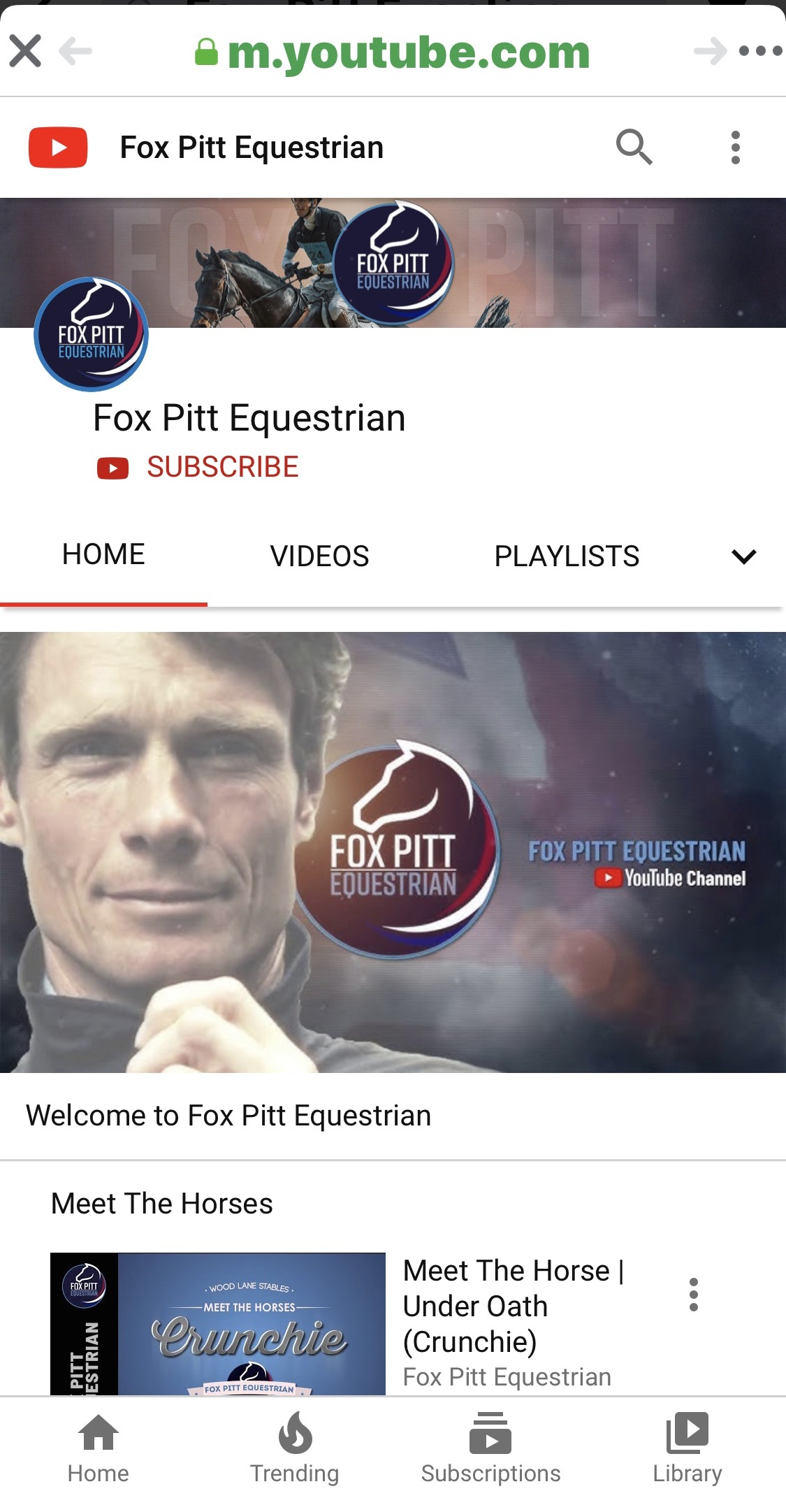 We really hope you will join us as we share our journey through a busy Eventing season and Olympic year.
Remember that to stay in touch you just have to click on the link below and simply choose 'subscribe' on the Youtube page. You will then receive our regular Fox-Pitt Equestrian TV updates. It is totally free and you do not need to sign up to Youtube, just subscribe to share our journey.

The Youtube page shows you what it will look like.....simply select 'subscribe' and that's all you have to do to stay in touch.
http://www.foxpittequestrian.tv/