Yard update
26-May-2020
26-May-2020 17:03
in General
by Admin
Happily we are all still going strong and we are making the most of being stuck at home. The place is looking immaculate and the horses are working nicely. Most now have had a bit of a break and we are still focusing on Dressage. Happily as everyone is relaxing we will now be allowed to jump more and whilst competitions are looking very few and far between, we are all hoping the dressage and show jumping worlds come to life sooner and we can go to the odd show. How exciting.
Tracie Robinson is now booked in for a visit, and we are having the odd trip to Carl Hester's which is a huge excitement.
Kazu has remained in place, and has been working hard with his horses, However he will now head home to Tokyo for a break, and to see his family, and his horses will have a quiet time
On the yard we are still doing 'riding through a dressage test' day, with me as the random judge. These have been very productive and we have felt the lockdown period has been excellent for working and training. No-one has really focused on producing a test and a whole performance, so it has obviously been very good for us to have a target as part of our work structure.
I am now starting to give some lessons, and I am sure things will relax further in June and July, I am organising a cross country clinic day with Mark Pearson very locally, and we will see what interest we get. There will be more details on www.2thebarn.co.uk as we get closer.
We have not been able to do any cross country yet as the ground has been so firm, so it will be exciting to get them out on grass when we get some rain. However I am not praying for rain as this weather has been a total godsend.
As you know we had a lovely filly foal by Tomatillo, 2 weeks ago. It has been great fun having her here at home, but she will be returning to Stud at the end of this week. I am hoping to cover Queenie this time with Chilli Morning.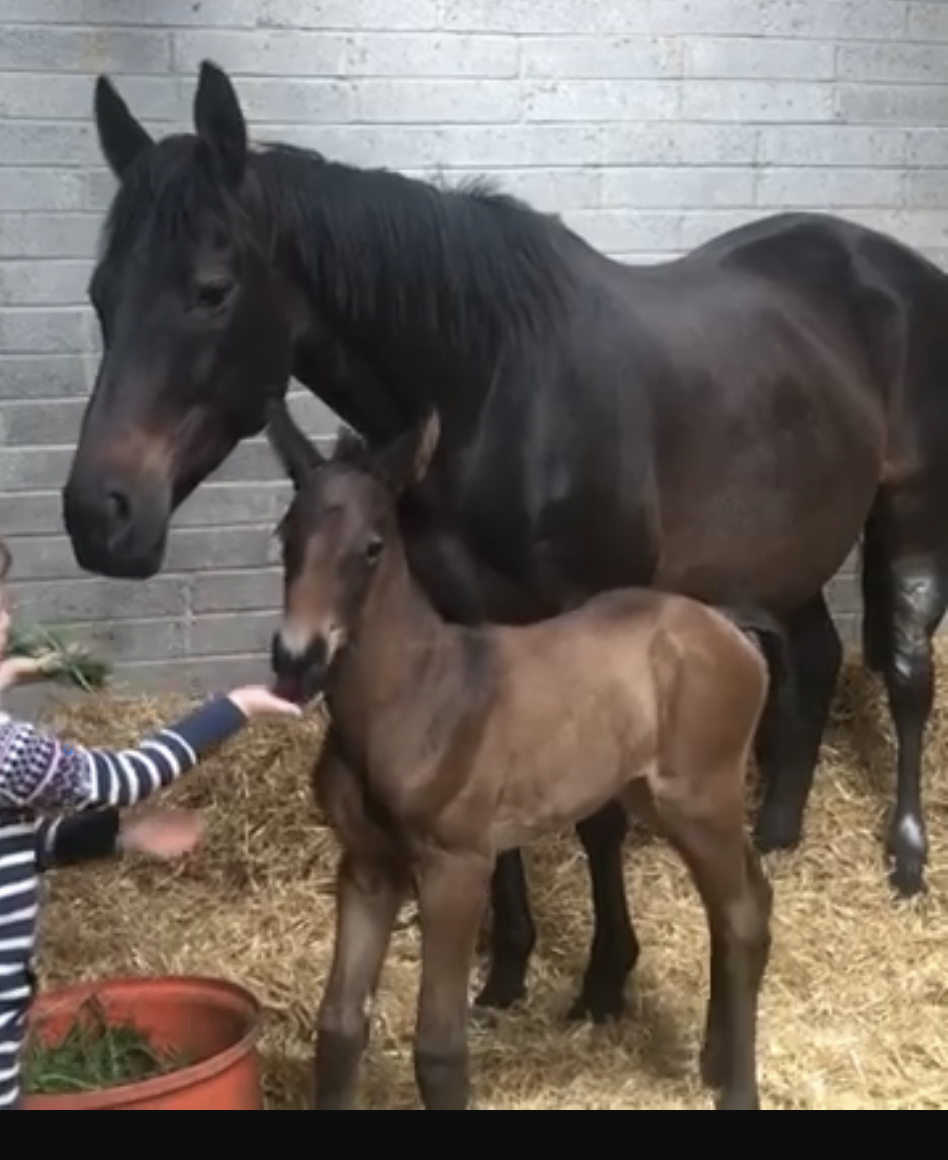 We had our family ride - the first time ever all six of us have been on a horse at the same time together. Frightening how much energy that took to organise.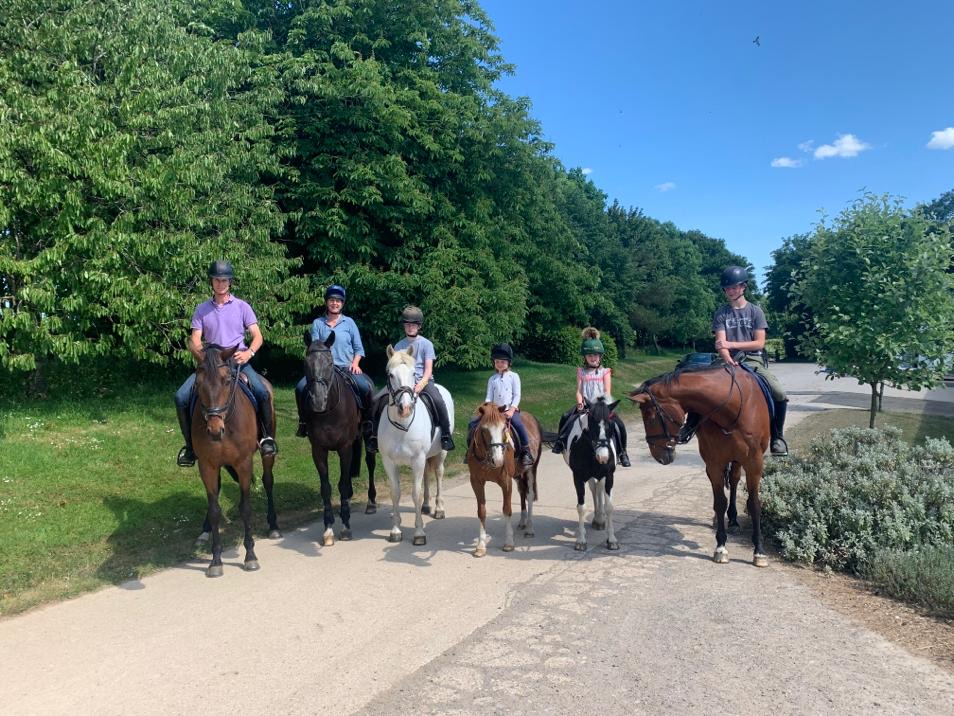 Great amusement last night was the yard giving me a haircut. My hair has certainly done plenty of growing and I was looking quite a sight. I think I was very trusting and let everyone have a go, it is actually OK.....and I didn't cry!