Rolex - Dressage Day 1
25-April-2013
25-April-2013 17:25
in General
by Admin
I was very pleased with Seacookie this morning in the dressage at Rolex. He was in a very good frame of mind and did some lovely work. He just had one or two small mistakes that might have been expensive but managed all his changes well and overall gave me a very good ride to score 46.2.
Chilli was very much on his toes last night and was full of life. I always think it takes a week for them to feel their best again after the journey to Kentucky and this was certainly the case. I had to give him plenty of work and today he was in a good frame of mind. He does his arena familiarisation tonight and his test tomorrow at 14.02 (19.02 UK time).
I am yet to walk the course but rumour is that it is a strong but fair track with a few changes from last year and several opportunities for a glance off. We had torrential rain yesterday but the ground seems to have taken it well and the forecast is good now until at least Saturday when there is a little more rain forecast.
Don't forget you can watch all the action live at www.feitv.org and see the live scores by clicking here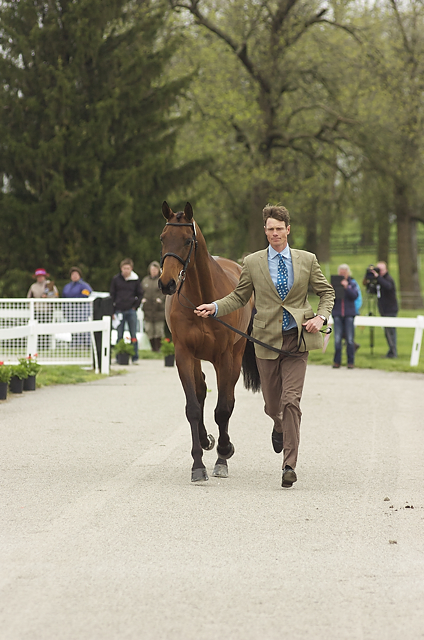 Seacookie at the trot up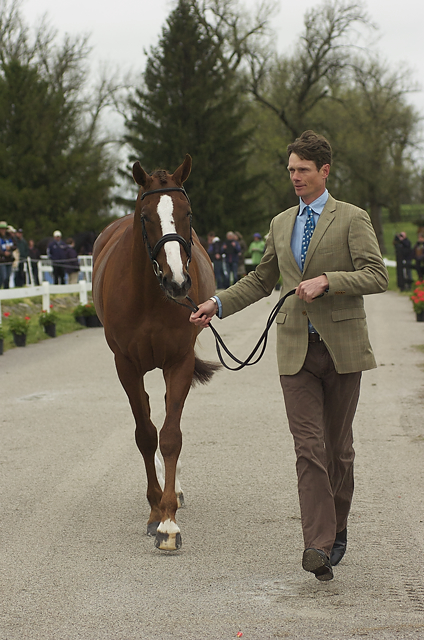 Chilli Morning at the trot up
Photos with thanks to Michelle Dunn